She will be attending this event on June 12, 2010: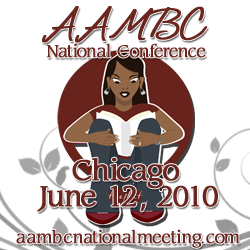 She is looking forward to BBCRA Awards too. She will ask you to vote for her if she gets on the voting board. Waiting until December for the nominations to begin. June 18-19, 2010.
Greater Midwest at Brooklyn's in Milwaukee, WI on June 6, 2010. Mark your Calendars to meet me in person and get your copies of my books!
Dream Yours,
Adrienna D. Turner